The Best Portable Vapes on the Market Right Now
Portable vaporizers are a great investment, providing a more pure smoking experience while saving you money in the long run.
Choosing the right portable vape for you
While conventional methods like pipes, one hitters and joints can leave you smelling like a grow op with no doubt about what you were up to, portable vaporizers allow you to light up conveniently and inconspicuously. There are a lot of great options on the market, so you should take a few questions into consideration to choose wisely and ensure your own satisfaction.
What's your ideal pace?
When do you plan on using your portable? In a hurry as you sneak around back to catch a quick drag, or do you have time to sit back and let it warm up? Would you rather relax while you vape, and gradually build up your high, or do you just need to hit it and quit it?
What's your method?
What substances are you using it for? From plain old herb, to shatter, hash oil, and budder, there are a few options that will work the best for your strain or concentrate of choice.
What's your tolerance?
Vaporizers are great for people with low and high tolerances alike, but you should keep this in mind while considering your options. If you have a higher tolerance, you might want to invest in a vaporizer with a larger chamber for product, or something that's ultra-easy to reload with herbs or concentrates.
With vaporizers, you're in control over many variables such as the temperature, intake time and amount. Based off the information below, you should be able to find the perfect vape for you.
Our picks for the best vapes on the market today
Best Vape for Herb: Arizer Air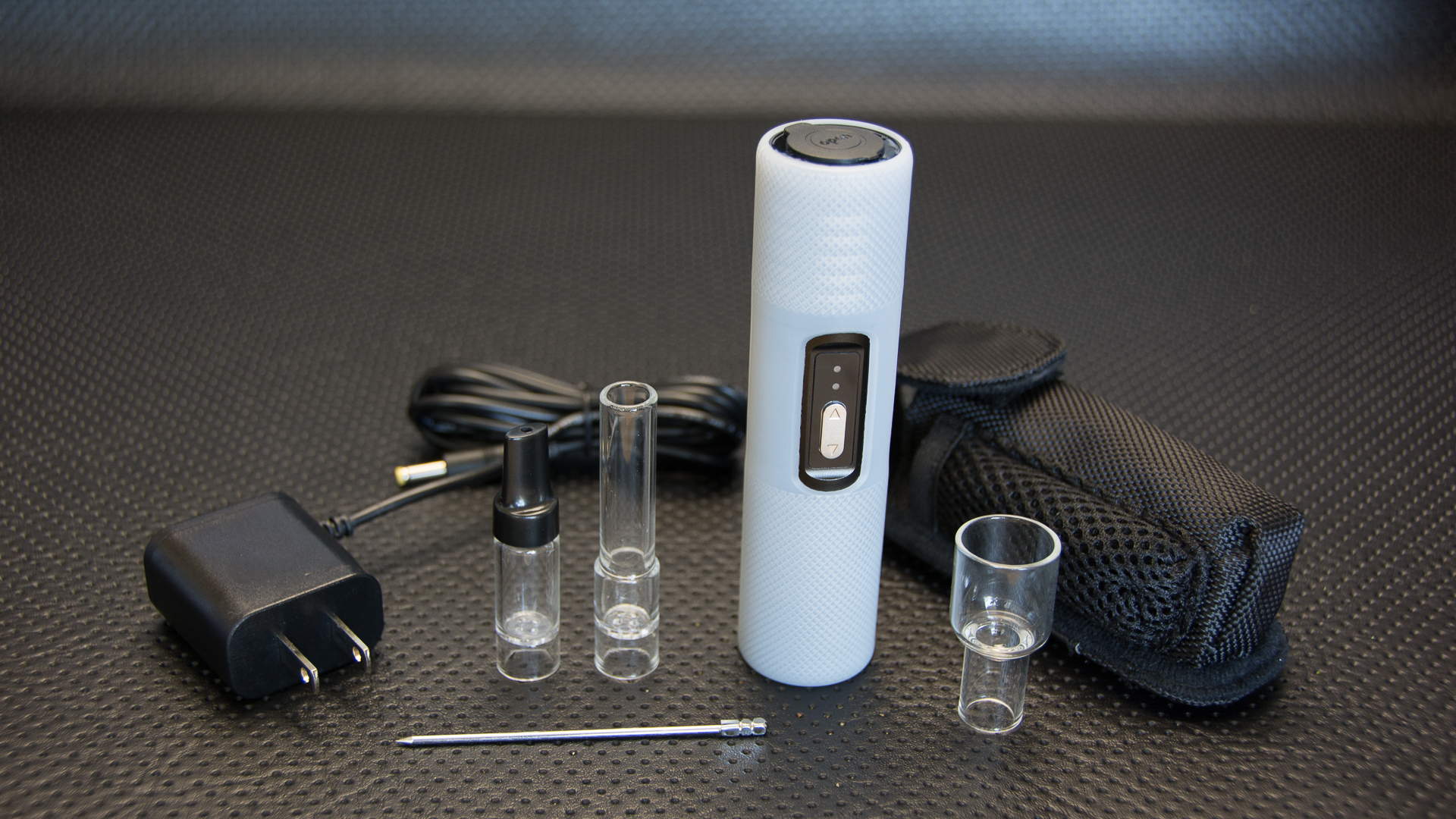 If you're looking for something that will keep up with your busy lifestyle, check out the Arizer Air. At a reasonable price of $150, the lean Air has five different heating temperatures and a ceramic chamber. The warming time is quick and after the first couple of hits, it's much lighter and incredibly mellow. Great for when you don't want to get crazy high.
The Arizer Air can be used for up to two hours without being charged but it's rechargeable batteries are replaceable. The model is small enough without the mouthpiece to fit in your pocket so you can always be ready to go.
Runners Up for Herb
The Pax vaporizer is known for its quality, portability and style. The Pax 2 is lighter and has a better battery life and overall performance. Almost like the iPhone of portable vapes, it's a great device with a price tag to match. At around US$250, the Pax 2 comes in 5 colors and is one of the most advanced vapes on the market.
The VaporGenie is certainly a unique vape, and while it offers limited discreetness because of its appearance, it's a very portable, affordable and dependable vape. The VaporGenie comes in a range of colors and beautiful wood finishes. This "manual vape" works by gently flicking a lighter flame over the ceramic filter that evenly distributes the heat throughout the herb chamber. Once you get the hang of it, you can easily control the temperature with your lighter technique.
Best Vape for Concentrates: Kandy Pen Galaxy
If you're looking for something to keep in your pocket or purse, KandyPens has an array of vaporizers, but one stands above the rest –­ the Galaxy. For concentrates and wax only, the Galaxy has three temperature settings, two quartz crystal rods and titanium lined coils. The Galaxy heats up quickly and has a long lasting battery life, and goes for around $100.
Runners Up for Concentrates: G-pen and YoCan
If you're looking for a cheaper alternative, the G-pen and MicroG are popular vapes for oil, wax, and shatter, and starter kits go for about $70, but the coils don't last too long.
There are also a range of concentrate and herb tanks by YoCan going for $20 – $60 that allow many options, with cheap replacement coils and parts. These tanks fit on any standard vape pen or e-cigarette battery.
Best Vape for Herb and Concentrates: The Haze V3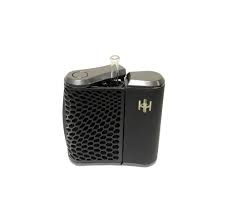 Perhaps you have more time to sit and enjoy your herb. Vaporizers don't draw a lot of attention, thanks to the e­cigarettes, and the smell is subtle to nonexistent. So if you're down to have a lasting smoke sesh, then try the Haze V3. The dual heating chambers allow you to change between flower, oil and concentrate.
Although it's a pricier vape at around $250, the Haze V3 has a clean pull and an outstanding battery life. The vaporizer also allows the true flavors to really come through. The Haze V3 includes multiple interchanging mouthpieces but it can also be used without one. The only downside is the stout and wide build as it makes it hard to keep hidden.
Something for Everyone
The portable vaporizer market will only keep growing. Luckily for every personality, there's a vape out there that's perfect for you. Most are inconspicuous and easy to tuck away, out of sight in your purse or pocket.
They all have multiple temperature settings to better fit the user. The temperatures will also make a difference on your throat. The higher the heat, the harder the hit. Some may want the hard bite of smoke on the back of their throats while others would rather enjoy a slow, easy burn. With vapes, it's easy to control your experience to get it just right for you.
Keep in mind, there is no perfect vaporizer. Just one that fits your lifestyle. Let us know your favorite portable vapes in the comment section below!